On April 18 2019, the 18th Shanghai International Automobile Industry Exhibition with the theme of "create a better life together" officially opened at the National Convention and Exhibition Center. Besides exhibiting the latest vehicles and automobile technology, it also revealed the constant innovation in the booth layout, service facilities and display methods. The exhibition atmosphere was thus created with both Shanghai style characteristics and Western elements. Thus, both the audience and media could once again appreciate the endless charm of the latest vehicle models and innovations – a product that constantly strives for perfection and breaks through imagination.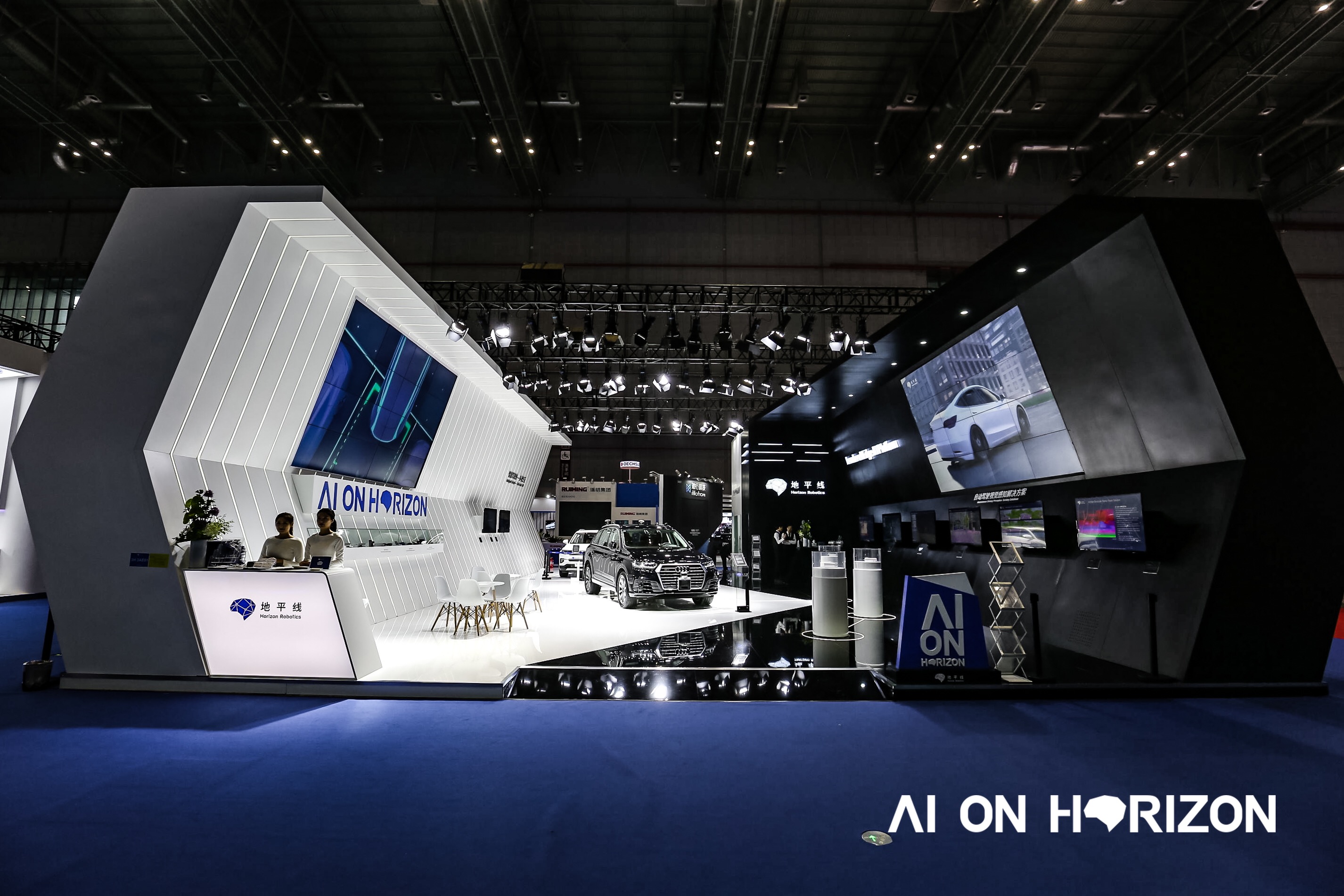 Shanghai IS Exhibition helped Beijing Horizon Robotics land at the Shanghai Auto Show – "future travel" exhibition area. With the latest intelligent driving solutions, intelligent vehicle equipment with AI chips and algorithm has been unveiled.
According to the theme of horizon " AI on Horizon, Journey Together ", Shanghai IS highlighted AI on horizon in a simple, open and modern style, in combination with static exhibition and customer experience, and became the image of the bottom level of AI era.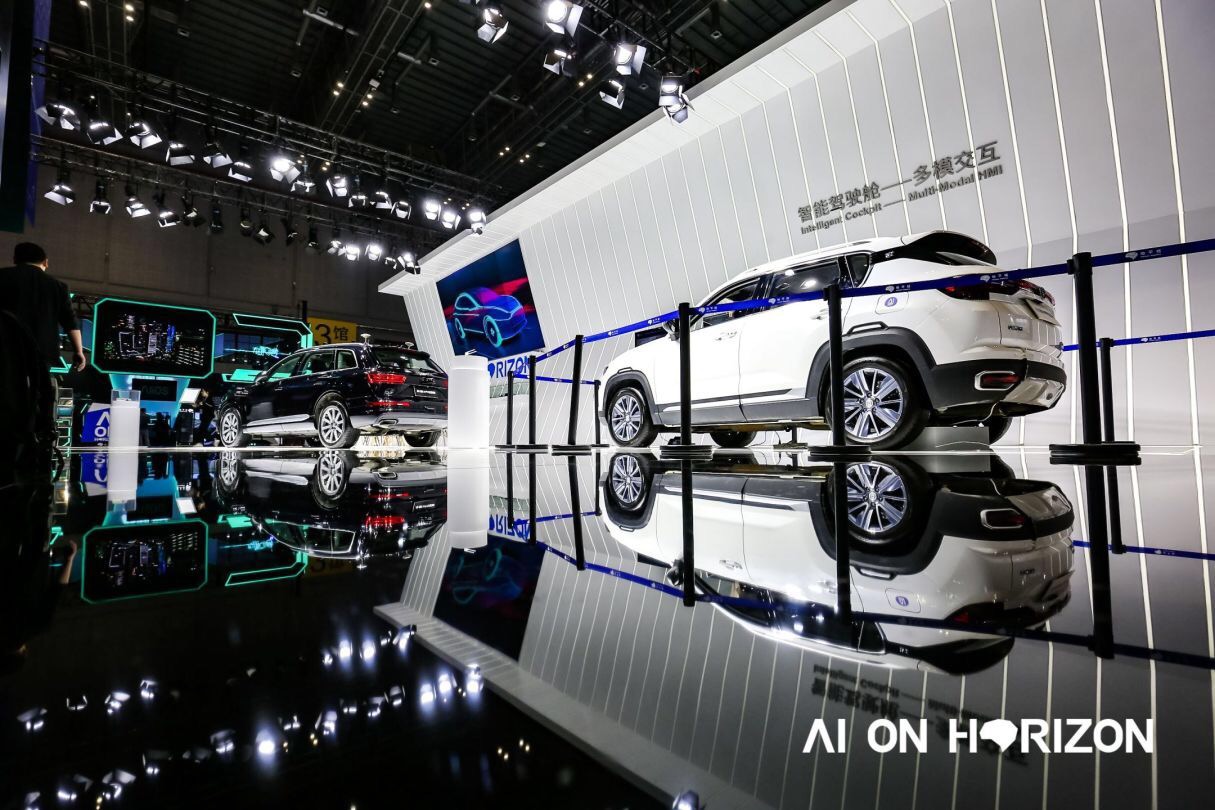 The booth is mainly black and white, complemented with black and white exhibit vehicles. The wall is decorated with white LED light, full of technology, becoming an indispensable finishing touch.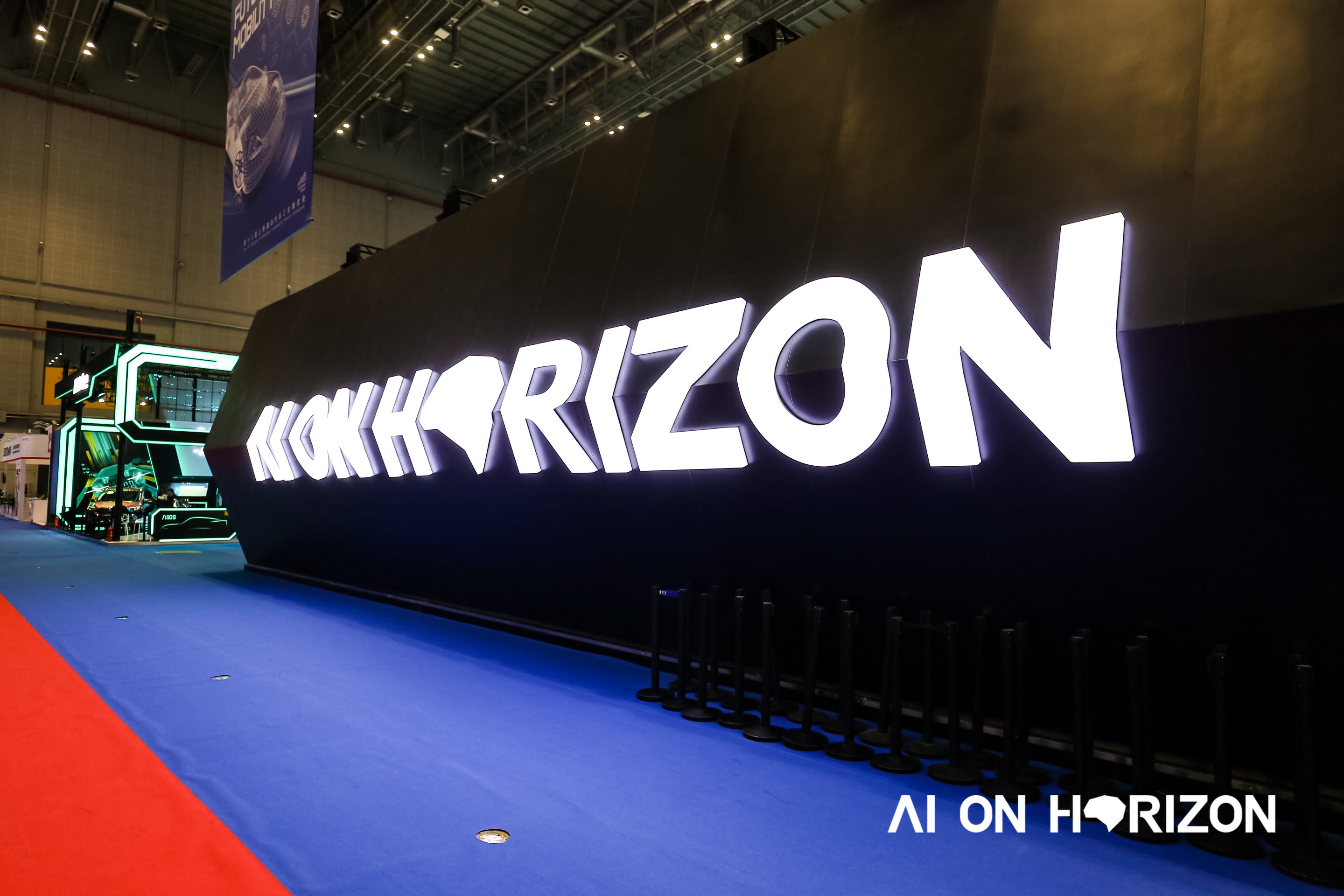 The black back wall combined with the giant luminous logo brings strong visual tension, highlights the brand's image, and is concise without losing anima.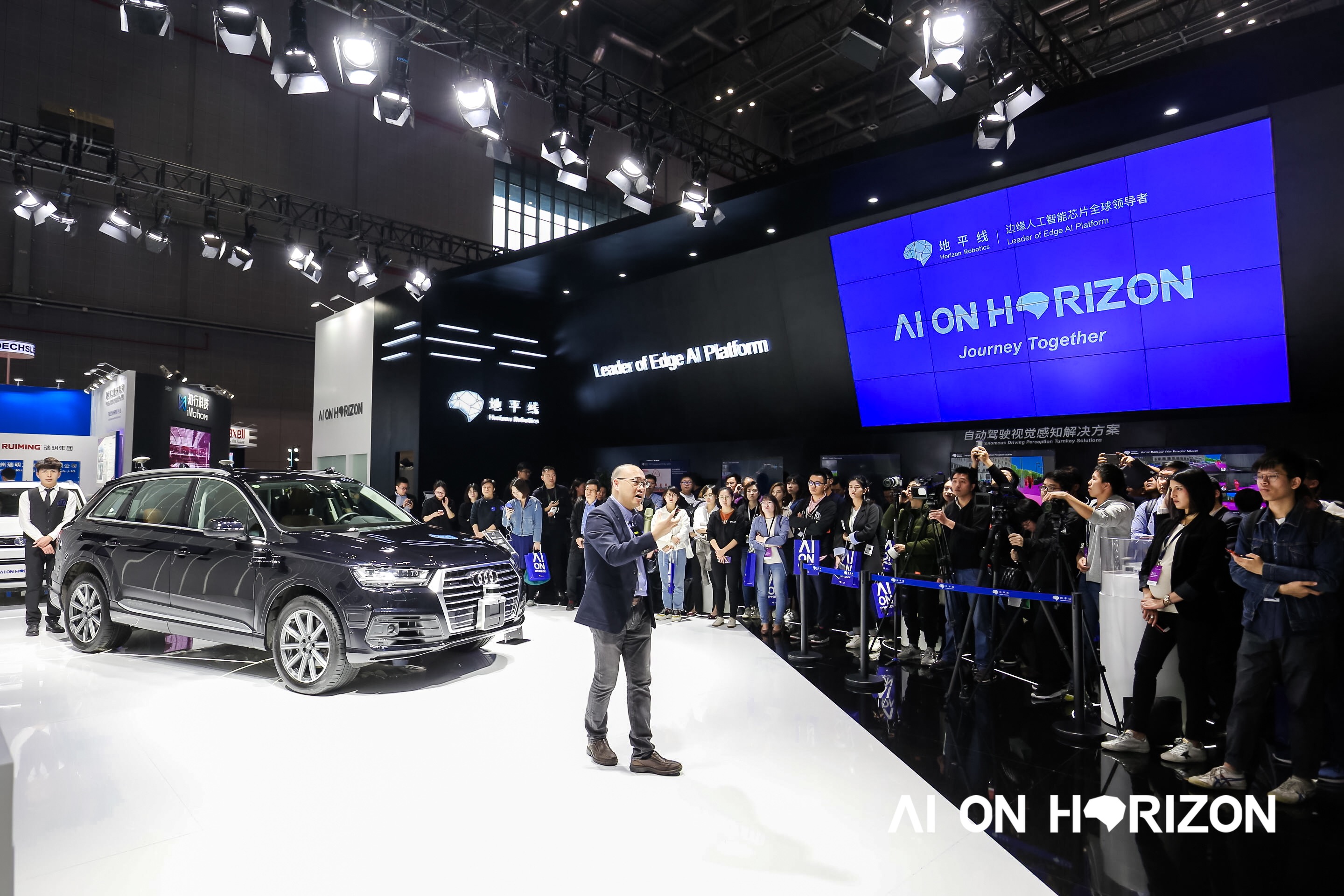 Yu Kai, founder and CEO of Beijing Horizon Robotics, gave an excellent explanation of the AI on Horizon during the conference, delivered the development direction of Horizon and the spiritual connotation of Journey Together.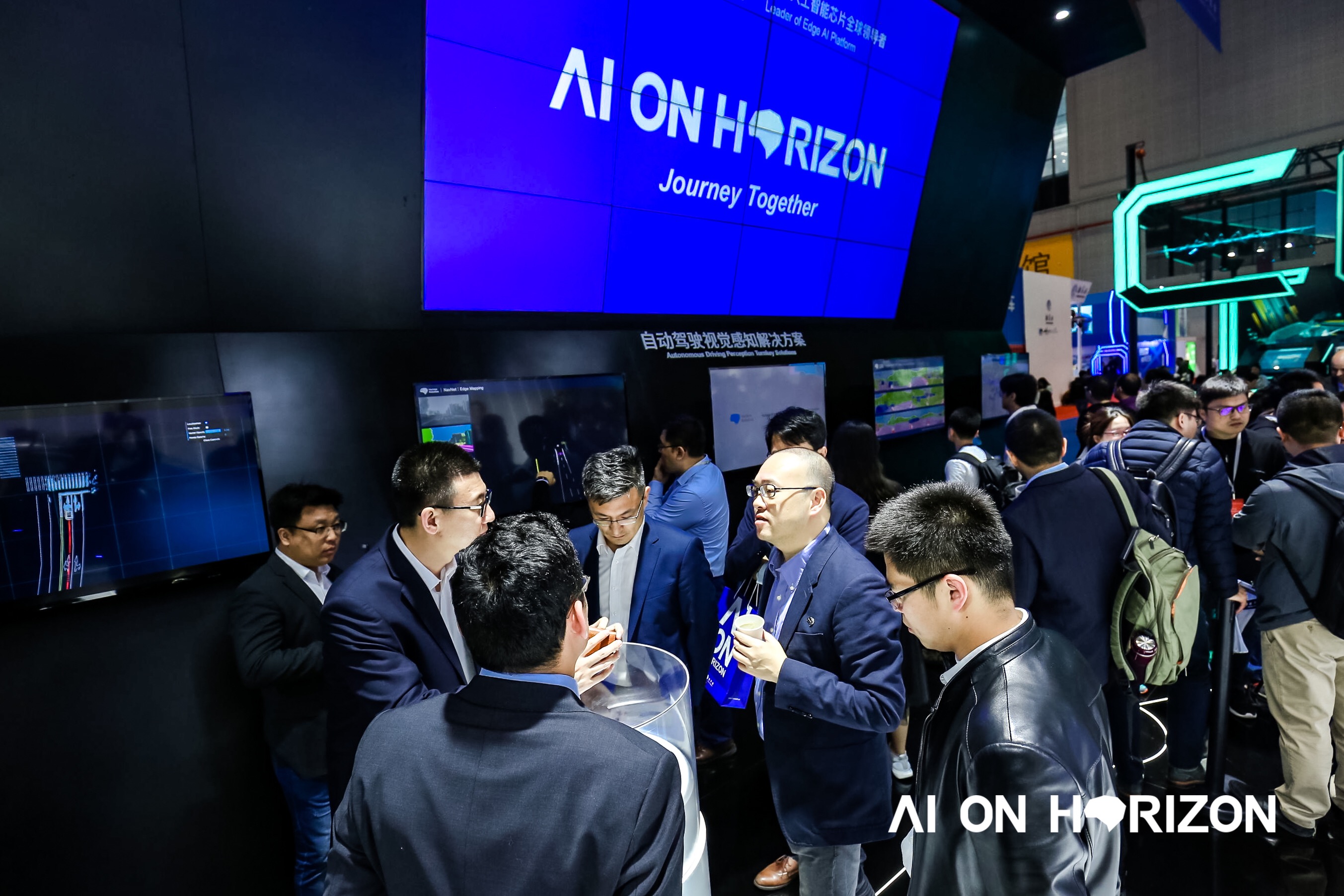 During the exhibition, the Horizon's stand was visited by constant streams of visitors of the exhibition. They have gained a clear insight into Horizon and developed a strong interest into this innovative company with the help of the ever helpful on-site personnel and the experience of the actual products on display.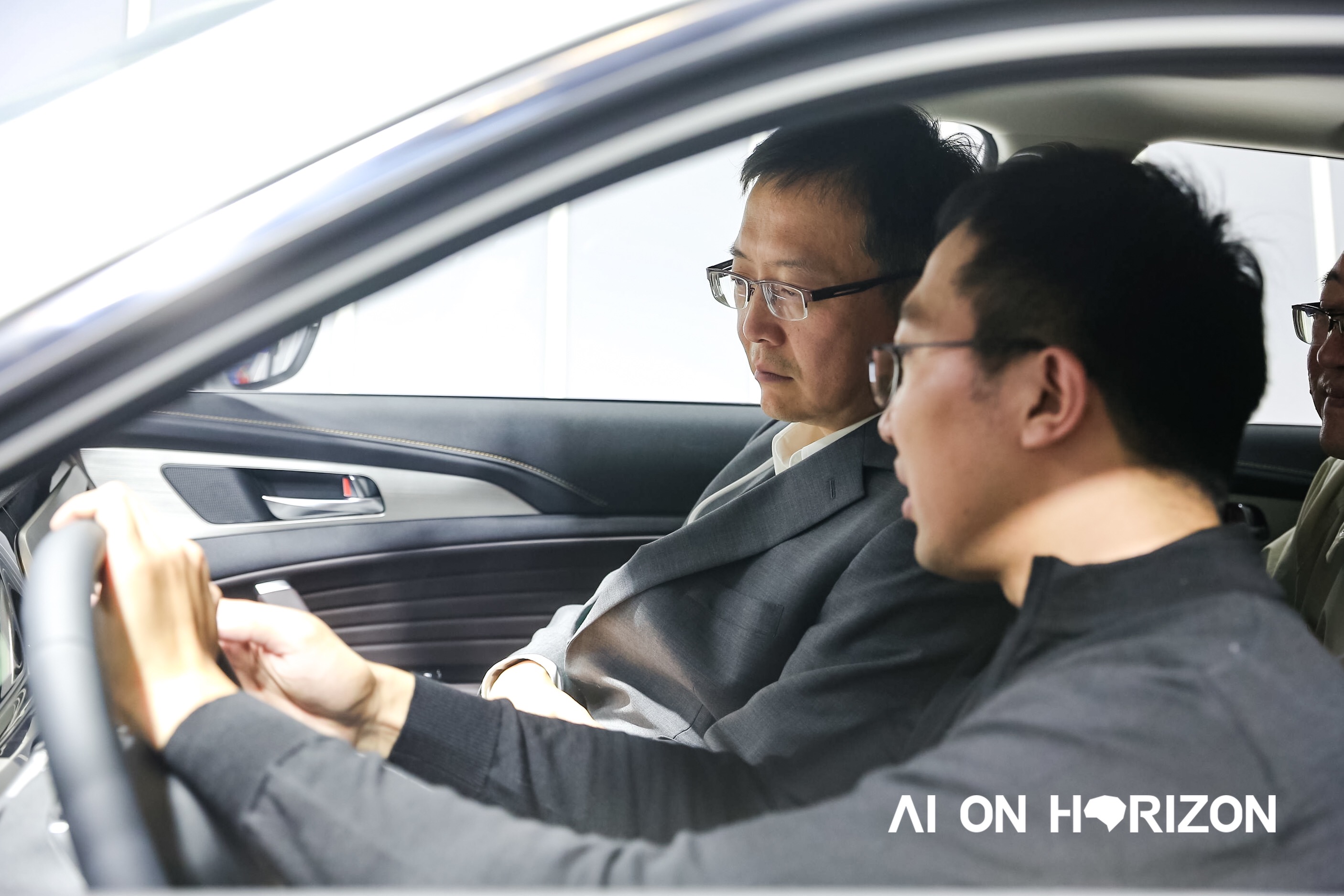 Shanghai IS will continue to provide all-round solutions and high-quality services for every client. And above all, strive to exploit the creation process of every display to the fullest while not leaving any details behind.